Small - Dog Bow and Collar - Brown Checks
$

12.00

AUD

On Sale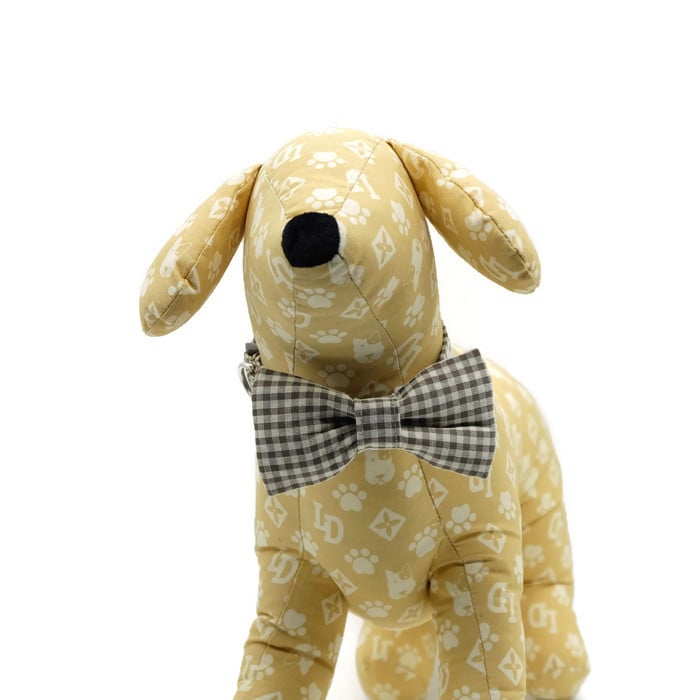 This dog bow and collar is lovingly handmade with 100% cotton designer fabric.
• Supported with interfacing (not too thick and not too stiff but just enough to make it more sturdy).
• It has curved buckle that contours to your pooch's neckline.
• All stress points have been reinforced with double stitches and rivets (for those push/pull and rough play moments)
• The collar is 5/8" wide, adjustable up to 11 1/2" long
• It has curved buckle and slide and nickel d-ring
• The matching bow is adjustable / removable - approx 5" (length) x 3" (width)

• This can be worn with collar with the bow in front or on the back.
• Suitable for small to medium size dogs.
Just a word of warning: When worn during walks, it can attract attention. Expect lots of compliments, touching and patting.
PLEASE NOTE:
• Please make sure the collar is the right fit for your pooch. You should be able to fit two fingers between the collar and your dog's neck once you put it on your dog.
• Do not leave bow and collar unattended as it may caused choking.
• Always check the bow and collar for any signs of wear and tear before using.
• YOUR DOG'S SAFETY IS YOUR RESPONSIBILITY.
Share