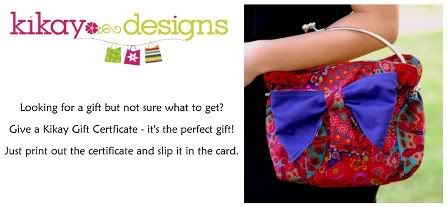 To redeem your gift voucher:

1. Visit http://kikaydesigns.com.
2. Shop and find an item you want to purchase.
3. Select PayPal as your payment option. Log in to your account. You must have or
register for a PayPal account to redeem this gift voucher.
(To register, click Sign Up now .)
4. When prompted, enter your gift voucher redemption code and follow the last steps to
redeem your gift voucher.